802.11ax WiFi 6 technology, delivering gigabit speeds and boosting network efficiency in dense environments four-fold compared with 802.11ac WiFi 5. WiFi 6 introduces significant benefits over WiFi 5, offering 40% higher peak data rates for a single client device, increased network efficiency and extended battery life for client devices. It introduces innovations such as OFDMA for serving multiple users with varying bandwidth needs simultaneously, target wake time. It also adds BSS coloring to reduce cochannel interferences, offer increased network capacity to support multiple users and better address high throughput applications such as gaming or online streaming.


The OneNet PROx router may be used as either a gateway router or a mesh node (Certified WiFi EasyMesh)™ so users can cover even more area with blazing-fast Wi-Fi 6 speeds. A single OneNet PROx router provides coverage for up to 300 square meters and is easy to extend using the Connect button to join additional OneNet PROx router devices and eliminate all dead zones.


Inverto's OneNet mobile App offers full network control right at your fingertips, even when away from home, allowing setting parental controls, performing speed tests and denying access to your network from unknown devices plus many more advanced functions, VPN, guest network, channel switching for you to get the most out of your Wi-Fi network.
Main Features:

True dual-band multi-user (MU-MIMO) connections supporting both 2.4 GHz and 5 GHz bands delivering increased network capacity
Easily setup, manage and diagnose your network anytime, anywhere using Inverto's OneNet mobile app
Expendable MESH coverage offering blanket WiFi for homes and offices, WiFi EasyMESH™
Support industry latest IPv6 networking and WPA3 128-bit encryption
Carrier-grade remote device management
2 Gigabit Ethernet ports offering flexible in-home networking and wired mesh backhauling
Efficient heat dissipation to maintain high-performance and device longevity
Backward-compatibility supporting Wi-Fi 5 (802.11ac) and earlier versions
Automatic firmware upgrades over-the-air ensuring your network is always up to date.


The OneNet™ App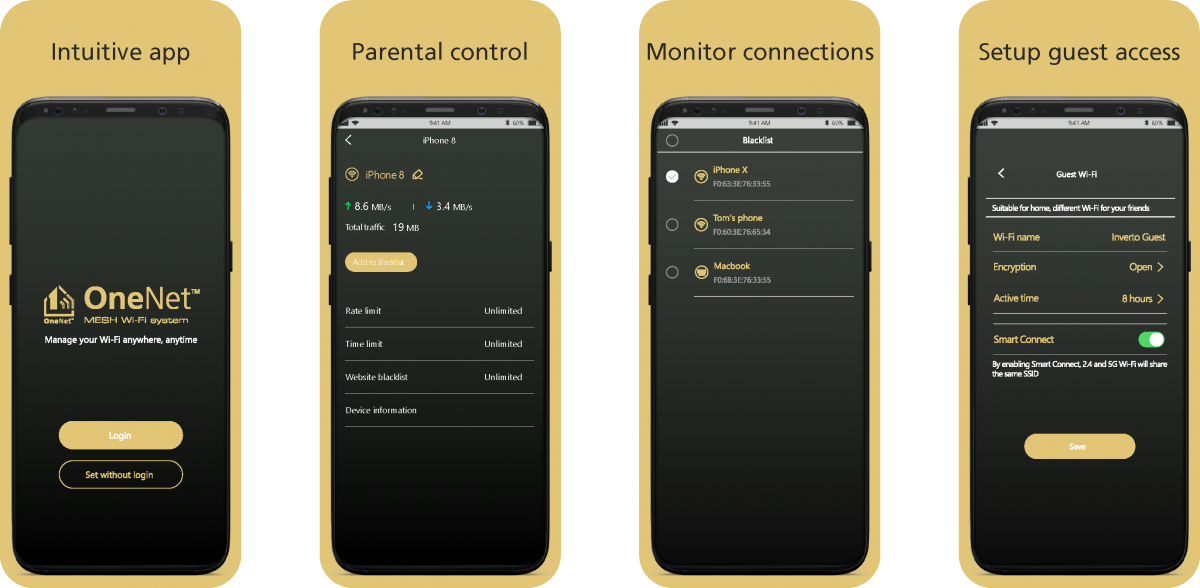 OneNet™ Mesh Wi-Fi Open-space Coverage(sq.m)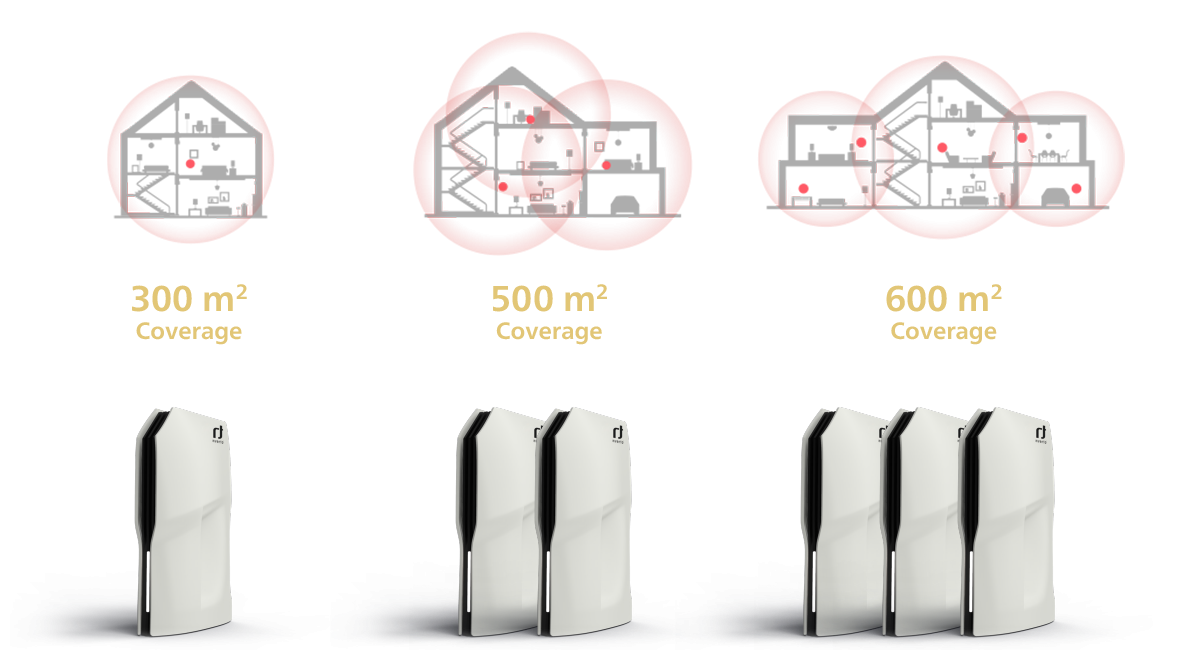 ---
---

---